Message From The Chairman
Hello A-PLUS Members, Friends and Supporters: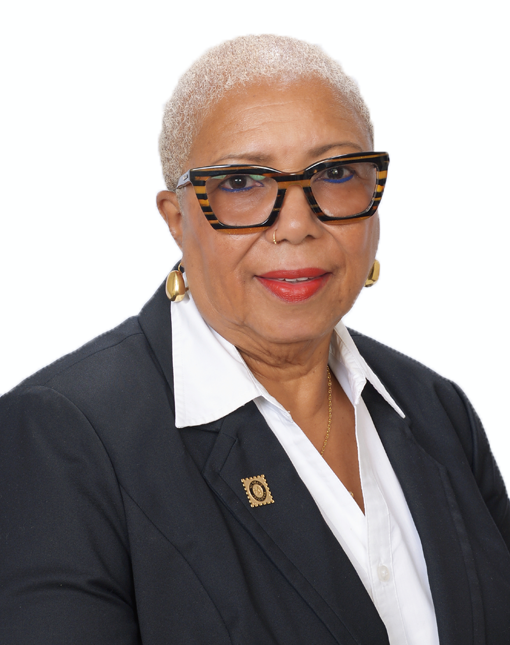 We just celebrated the A-PLUS 30 year anniversary in the historical city of Philadelphia, PA — the place where it all began. And, what a grand gala affair it was! Our usual format with the USPS Officers' Panels, General Sessions, Workshops, Executive Round Tables and Spotlight on You were excellent! Additionally, we had the good fortune of having eight of the original founders of A-PLUS graces us with their presence. It was both interesting and inspiring to hear how our organization began with the struggles they faced, adversity and controversy encountered during the startup "early" years. Thirty years is a major milestone in any organization. Our longevity and significance has put us on the map with the United State Postal Service. A-PLUS has now gained the acceptance and sanction with the USPS as partners in mentoring, training and career development of all postal employees.
The executive board meeting held at the convention was a great success. Discussion items covered a wide range of interests, programs and projects proposed for the coming 2017-2018 years. One item of special note was the detailed review of the A-PLUS Constitution and Bylaws spearheaded by Stephanie Hartman, National Parliamentarian. Each section was explained in detail which was very informative and practical. It was a learning experience for all in attendance. Other highlights included:
Redesigning the A-PLUS web site to be more responsive and user-friendly.
Developing an Administrative Vice President calendar coordinating activities and projects completed and ongoing.
Recognition of chapters for participation in local community activities in schools, local and national scholarships, food banks, financial donations and participation in community state and local causes.
I would like to give a special shout out and thank you to the first timers that attended the 30th convention. I hope that it was all that you expected and more; a learning experience and a career builder. We need and are depending on you to keep A-PLUS going for the next 30 years.
I would like to thank our supporters and sponsors for their generosity and continued alliance with A-PLUS. They are: Blue Cross Blue Shield, USPS Diversity, Long Term Care and the Atlanta Postal Credit Union. The aims of A-PLUS are all inclusive and supports the USPS in all capacities, enabling us to have a partnership that will continue to grow.
I look forward to continuing to serve as your 2017-2018 A-PLUS Chairman of the Board as we move forward.
Awanda Hampton-Gaines
Chairman of the Board